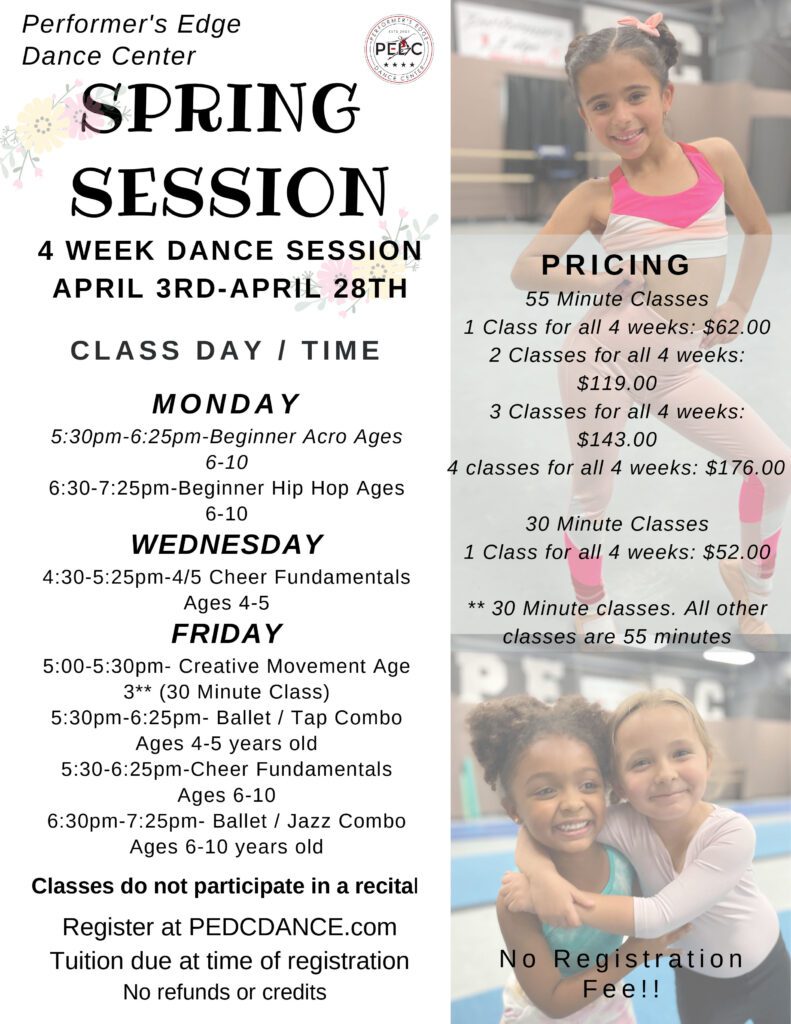 Register For the Spring 2023 Session
How to register for Spring Dance Classes:
First review the available classes and pricing above. THIS IS A 4 WEEK SESSION ONLY AND DOES NOT PERFORM IN THE RECITAL.
1. Before registering all parents/guardians must CREATE AN ACCOUNT. THE ACCOUNT MUST BE IN THE PARENT OR GUARDIANS NAME, NOT THE STUDENT. 
2. Once your account is set up, view Class Calendar and choose what classes you would like to register for. You can also download the Dress Code.

3. While logged into your account click on the 3 lines in the upper left corner and then select Enroll In A Class.
4. Next select SPRING 2023 and the class calendar will appear. Select the class/classes you would like to register for.
5. Class size is limited.
7. The Class Tuition fee is due when you register and the payment is required to finalize your registration. Students are not considered enrolled in a class without payment.

What To Know:
REGISTRATION/CLASSES WILL BE LOST IF THE TUITION FEE IS NOT PAID AT CHECKOUT.